Reflections Art Program
The Reflections Art Program is accepting entries for the 2022-23 school year.
See the reflections page for details!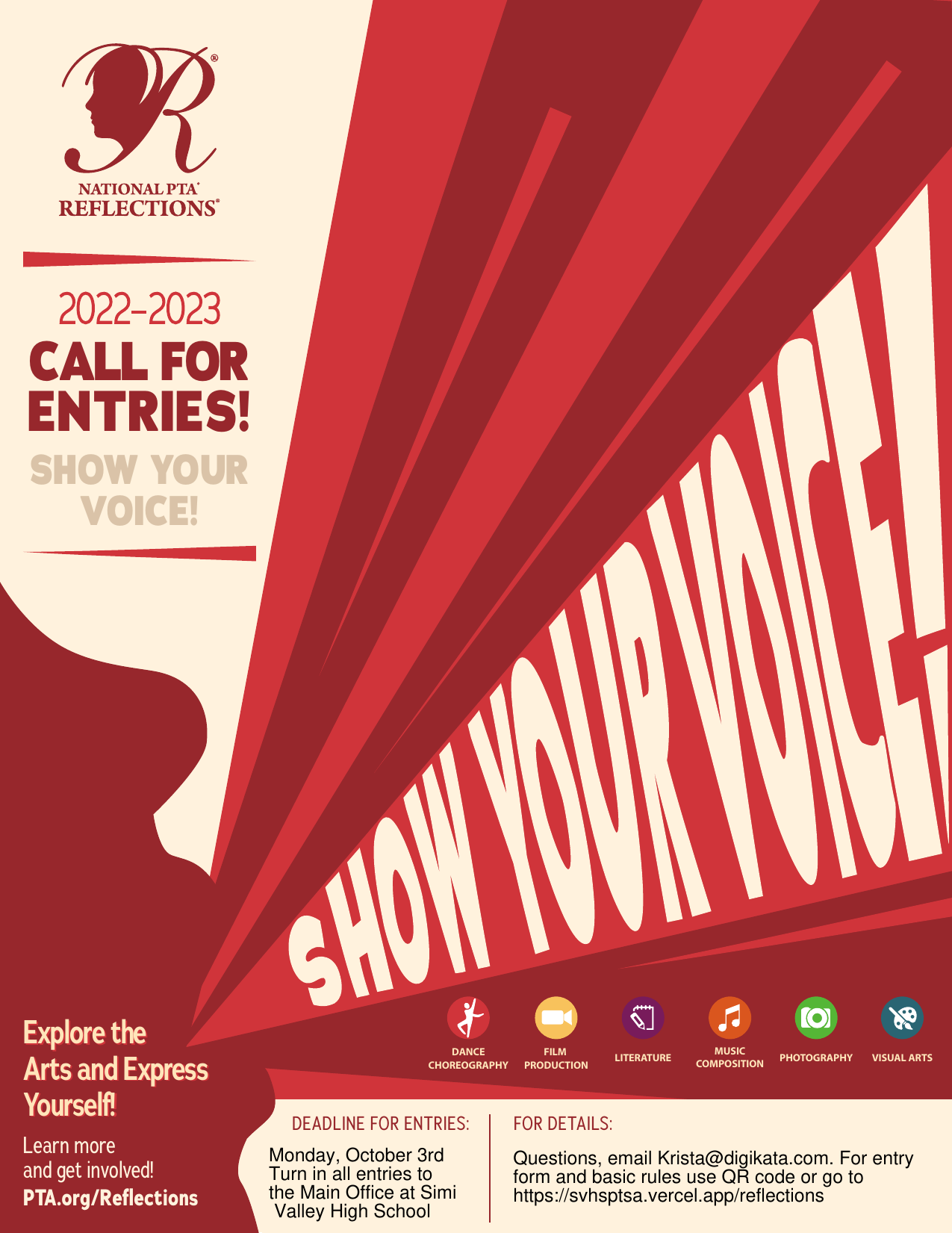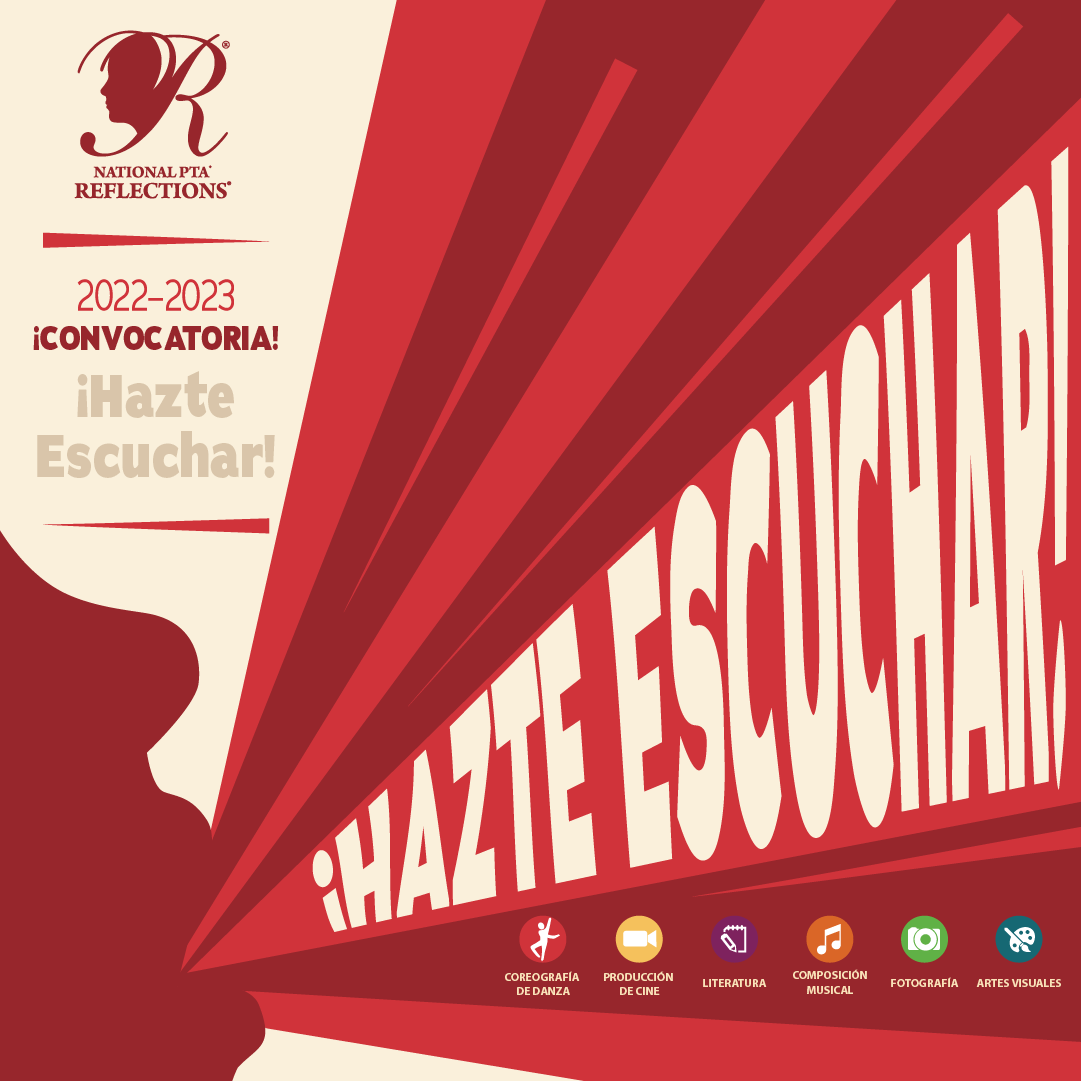 More Info
PTSA Association Meeting Aug. 25th
The Simi Valley High School PTSA wants to invite you to our first Association Meeting of the year, on August 30th at 5:30pm. The meeting will be held on campus.
More Info
Announcing The SVHS PTSA Executive Board 2022-23
President: Michelle Humphrey
First Vice President, Programs: Tinna Miller
Second Vice President, Membership: Mae Wachtel
Third Vice President, Ways and Means: Valerie Yount
Secretary: Nicole Cartier
Treasurer: Leah Faber
Auditor: Sarah Horton
Historian: Krystal Ryan
Congratulations and Thank you for your commitment to the SVHS PTSA!
More Info